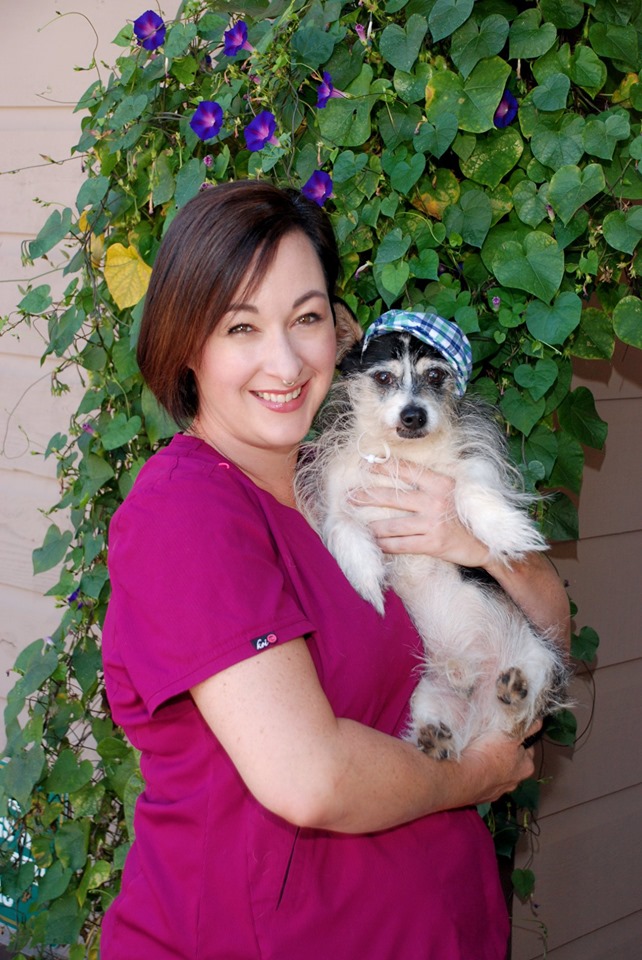 Amber is pictured with her dog Finnegan.  Amber started her career in Veterinary Medicine in 1994 and received her Registered Veterinary Technician license in 2014 at Western Career College. She enjoys attending continuing education seminars and is passionate about veterinary dentistry.  Amber brought her years of RVT Experience to the BGVH team in 2017. Her meticulous care during dental procedures and surgery makes her an excellent asset to our team.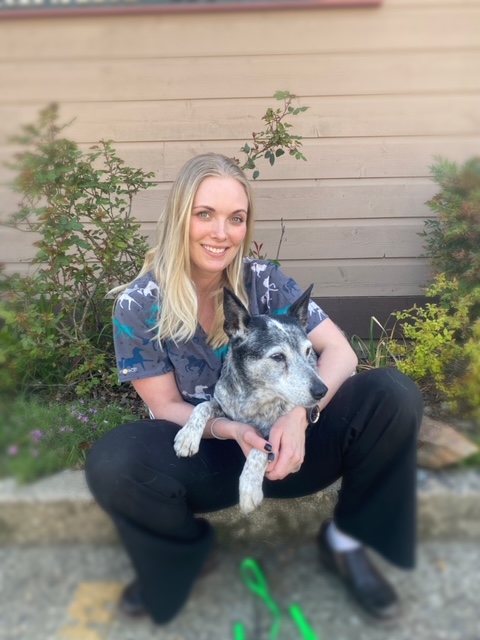 Muriel has been in the veterinary field since 2010 and began working at BGVH in 2018. She earned her RVT license in 2020. Muriel was born and raised in Grass Valley. Her favorite thing to do in her time off is go off roading with her daughter and husband. She is pictured here with her senior dog, Zena.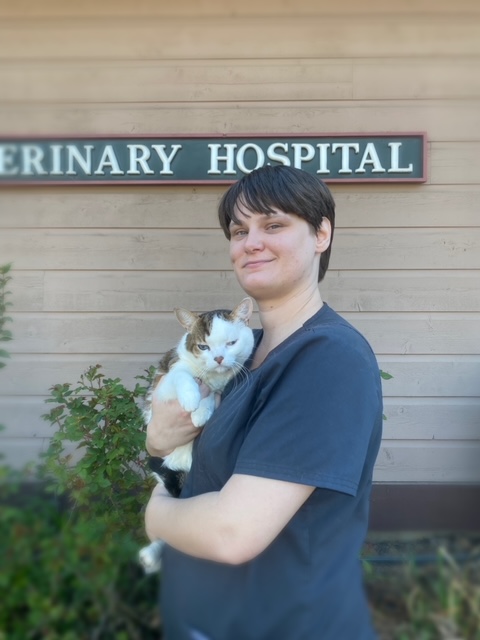 Catherine has been in the veterinary field over 10 years and is one of Brighton Green Registered Veterinary Technicians. She enjoys caring for her many cats and aquariums. She is specially interested in dentistry, critical care, and neonatology. Catherine is pictured with her foster failure, Tom.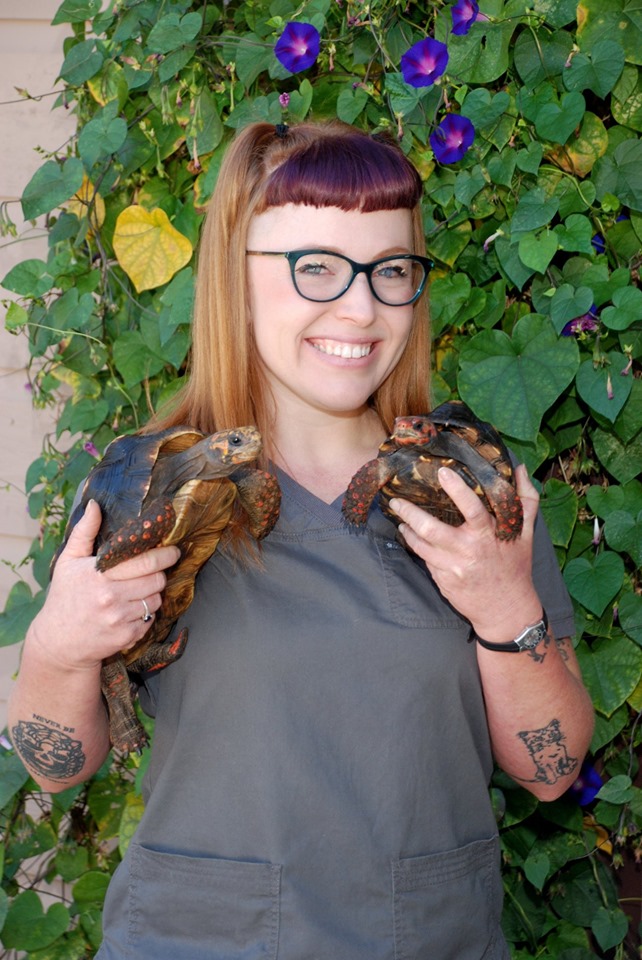 Bridgette comes from a long background of animal care, working in an exotic pet rescue and
3 1/2 years as an Animal Control Officer. She brings a deep love for animals and has a wonderful, empathetic nature.  Bridgette is an appointment technician, and is usually found in treatment or in exam rooms assisting our DVMs. We are so pleased to have her on our team!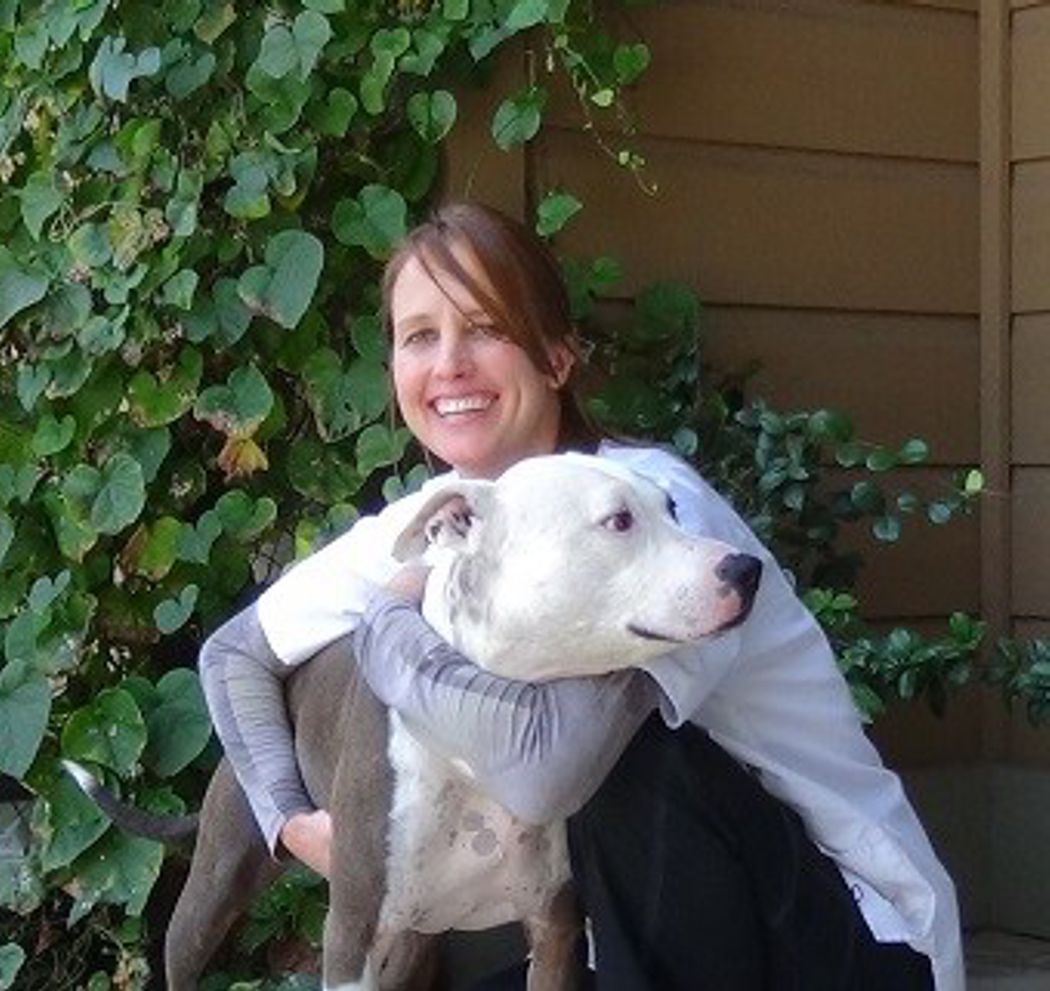 Christy, one of our Veterinary Assistants, is pictured here with her dog Tonka. She has been with
us since 2007. In her spare time, she volunteers at SunDance Horse Rescue, and enjoys spending time with her dogs and sons. Christy is exceptional when it comes to handling dogs, her calm demeanor helps
even the most nervous dog feels right at home.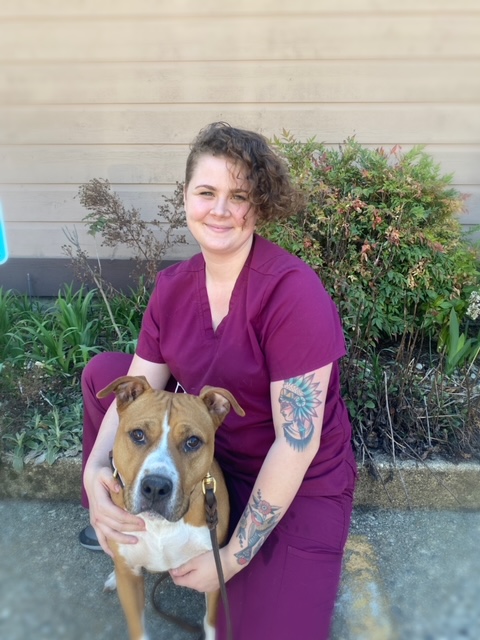 Savanna began at Brighton Greens as Vet Assistant in 2020 after moving from the Bay Area. Savanna previously worked as a groomer, but came to BGVH with over 5 years of veterinary experience. She enjoys spending her spare time working on her farm and spending time with family. She is pictured here with one of her dogs, Bailey May.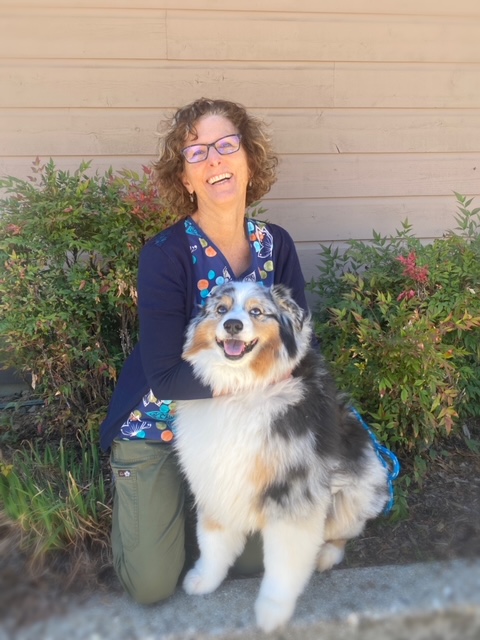 Suesan began her career in Veterinary Medicine as a Registered Veterinary Technician 18 years ago. In 2022 Suesan decided to come out of retirement and joined the BGVH team as a receptionist. Suesan has been greatly enjoying this new aspect of Veterinary Medicine. Suesan shares her home with 3 dogs and a kitty and is pictured with her dog Jack.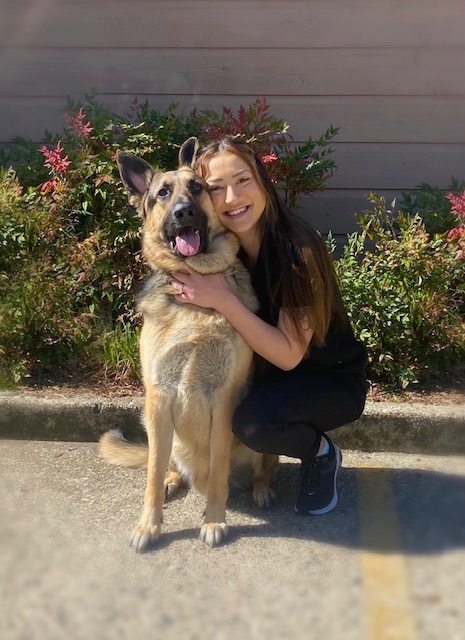 Angel joined BGVH in 2020 as a Veterinary Receptionist, she has loved it ever since. Angel was born and raised in Grass Valley and has always had a strong love for animals. Angel enjoys hiking and traveling with her dogs and family. She is pictured with her boy Enzo.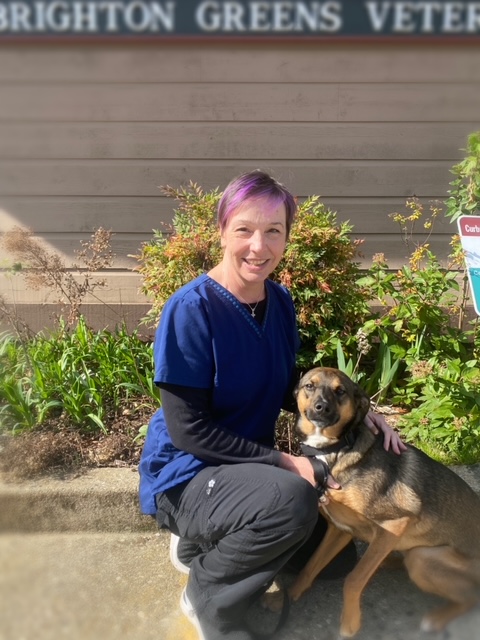 Kerri started at Brighton Greens in 2020 and has been a Veterinary Receptionist for over 16 years! She got started in the veterinary industry when she moved from the Bay area to Grass Valley. Her favorite part of being a receptionist is helping people understand how to best care for their animal's needs. She is pictured here with her dog Peanut.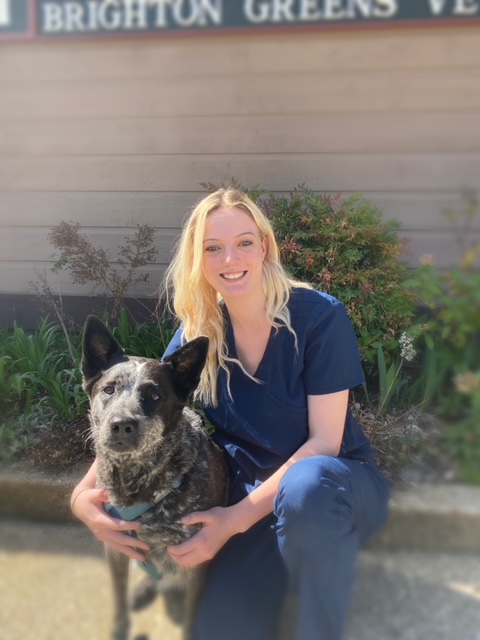 Haley brought her veterinary reception experience to BGVH in 2022. Haley enjoys reception because she can build relationships with clients and their pets. Haley also has her certification in veterinary technical skills, but she prefers reception. Haley is pictured with her Queensland Heeler named Echo.